Cinematographer and photographer Angel Colemares joins us on this episode of the Triumph & Disaster podcast from his beautiful studio overlooking the water outside of Seattle.
Angel was born in Cuba, and talks about his newest love and obsession, tintype photography with cameras and lenses that are more than 150 years old. Angel talks about how he overcame the loss of his right eye and his creative process. This episode is only about thirty minutes long, but it's full of inspiration from the fascinating life of a real artist and a truly interesting man.
Here are some quick iPhone shots that I took of Angel's mobile trailer darkroom and the actual cameras and lenses that he uses to shoot his tintype photographs.
Here's the Glen Ford head that he talked about as well!
Here are the shots that he took of me after our conversation. After setting up the shot, he pulled the lens cap off of the lens for maybe 2 seconds, and then put it back on. That was it. Pretty amazing.
Here is our conversation:
Make sure to check out the links to his cinematography and photography pages.
Subscribe to the show on iTunes here, and make sure to leave a short five star rating and review so I can call you out by name on the next episode to thank you.
Check out our T-shirts at the T&D Store! Tag us wearing one on Instagram and we'll reshare it!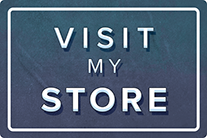 Any donations made at the PayPal button below to keep us running will get you a public call out and thanks on our next episode as well!
Keep in touch, guys! I answer everyone, and I love to hear from you.
triumphanddisasterblog at gmail dot com
Best,