He's a Brazilian Jiu Jitsu legend and World Champion.
He's the BJJ trainer of the stars, and he actually has his own animated series in the works!
Rigan is a great big charismatic bear of a guy, and we at down at The Academy in Beverly Hills where he teaches to talk about doing what you love in your life and not being afraid to fail as many times as it takes to get where you want to go.
We also discuss how training in martial arts like Brazilian Jiu Jitsu or Russian Systema (You can also read about Systema here. Systema is also taught at The Academy by one of the best teachers in the word, Martin Wheeler.) can help you in any creative endeavor and even make you a better person.
Mention that you heard about him on the "Triumph & Disaster" podcast, and he'll train you for a free class at The Academy Beverly Hills!
Here is Rigan in action…
Here's a sneak peek at Rigan as his animated character in his new series currently in development:
Here is our conversation.

Make sure to subscribe on iTunes here so you won't miss anything.
You can follow Rigan on Instagram here and on Twitter here.
I hope you guys enjoyed it as much as I did.
Rigan's a great guy, and I'm honored to be able to call him my teacher and friend.
Make sure to drop by The Academy in Beverly Hills if you're ever in the LA area and mention this show to get a free class with him.
Make sure to check out our badass T-shirts and other things at the Triumph & Disaster Store at the button below!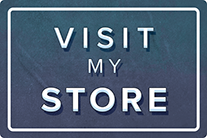 If you like the show, please take a second to leave a Five Star review on iTunes here. It really help iTunes to promote the show so we can reach a bigger audience and get bigger and better for you. If you do that or leave a donation at the PayPal button below, I'll call you out personally by your name on the next episode to thank you!
Keep in touch, guys!
triumphanddisasterblog at gmail dot com
I answer everyone.