Eagle Yu is the founder and owner of Aged Butchery. The guy is a real artist and craftsman and he knows his sh*t… plus his name is Eagle. That's about as badass as it gets.
He stopped by a German beer garden in the Silver Lake neighborhood of Los Angeles for a conversation with me about what the deal is with grass fed vs. pasture raised, going local and why that isn't just for hipster d-bags, why most meat at grocery stores is horrible, and everything about how and what it is that makes a great steak.
This obviously isn't the best episode for vegans, but hey… no judgment against you.
If you're a carnivore like me, you find this conversation fascinating.
You can listen to it here:
Make sure to subscribe here on iTunes, so you won't miss anything.
Please take a second to give the show a 5 star rating while you're there, and I'll call you out by name to thank you on the next episode. The same goes with anyone who donates at the PayPal button at the bottom of this page to help keep us going for you for free. Thanks!
Follow Aged Butchery on Facebook here and on Instagram here.
Make sure to check out our T-shirts at The Triumph & Disaster Store.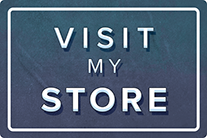 Eagle actually appeared as a SWAT guy in a commercial that I directed. You can see it here:
And here he is as a badass old samurai…
Tag us @triumphanddisasterblog while wearing one on Instagram and we'll repost it!
Keep in touch, guys.
triumphanddisasterblog at gmail dot com
I always answer everybody.
Best,