Mickey Strider and I think a lot a like, and this is one of my favorite conversations on the show.
It turned out that Mickey was a fan of the show, and I was a fan of his photography, so we went out to record and episode over cold beers in a great little dive bar on the Salon Sea on a brutally hot summer day and do a little shooting while we were out there.
In this episode, Mickey Strider talks about his friendship with legendary comedian Bill Hicks, growing up in Baltimore around people like John Waters, and his rise from PA to producer to a celebrated photographer today.
Here's a link to the Dead Mickey series. 
Here are a few of the shots that Mickey took of me while we were there.
Here is that cemetery story that he mentioned…
Moonrise & Mr Strowger
This is a notoriously haunted cemetery in the middle of nowhere, surrounded by farm fields in Imperial, CA. No longer used for burials, the ground is saturated with alkali and nothing grows here. There are likely several more burials than what are marked as evidenced by areas of ground-sinking. The tombstones that are left are in disrepair, broken and cracked. There have been numerous reports of green lights dancing in the cemetery although some are attributed to lights reflected off of a nearby water tower and there have been reported sightings of cloaked men guarding the entrance. I will say that, while I am entertained by this, I am a total skeptic when it comes to these things. On this particular
Friday
night it was pitch black until the full moon rose from the east. I took several pictures. One was of a toppled tombstone. After several minutes crouched down, framing and focusing on that shot, I reached down to quickly swipe away something that touched my leg, something that ultimately didn't exist. Despite that, I was actually feeling pretty comfortable in my surroundings even given the creepy vibe. I then picked this tombstone next and framed the rising moon behind it. I was happy with the composition, checked focus again and began a long exposure. About halfway through the shot, out of nowhere something clearly and loudly hissed in my left ear as if from behind me. There wasn't anything or anyone around and it made the hair on my neck and arms stand straight up. I could not explain it and it didn't seem welcoming. I decided to move on to another location for the night. Mr Strowger had made his point. After some research upon returning home I found a listing for CH Strowger and his cause of death is listed as -thrown out of wagon, disc plow wheel going over his head. Ouch. May you Rest In Peace Mr. CH Strowger. I'll visit again.
Here is our conversation.
Don't forget to subscribe here on iTunes!
Please take a quick second to leave a five star rating for the show while you're there if you like what I'm doing. It helps iTunes to promote the show, and I'll be happy to call you out by name to thank you on the next episode unless you ask me to stay anonymous. Same goes for if you leave a few bucks at the PayPal button below to help support the show and keep it coming to you for free!
Speaking of supporting the show, make sure to check out our badass T-shirts and other stuff at our store!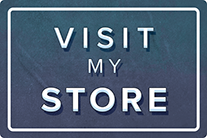 Feel free to reach out to me about anything:
triumphanddisasterblog at gmail dot com
I answer everyone.
Keep in tough, guys!