This week, editor of MovieViral and host of Podcasting Them Softly, Frank Mengarelli pops in for a conversation about millennials and the state of film criticism today, Mark Pellington, Abel Ferrara, Matthew Wilder, Harvey Keitel, 70's Cinema, and the joys of Dolph Lundgren and the return of Ivan Drago.
Here are a few clips from movies that we talked about…
and then there's this…
Here is our conversation… enjoy!

Make sure to subscribe here on iTunes.
If you leave a rating for the show on iTunes or leave a little donation on the PayPal button below, I'll be happy to call you out by name to thank you on the next episode unless you say otherwise!
Make sure to check out our T-shirts here at the store!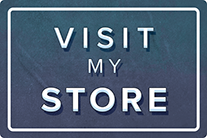 Thanks, guys!
Keep in touch!