Chris Gore is the founder of Film Threat magazine and host the Film Threat podcast. He also authored the books The 50 Greatest Movies Never Made and The Ultimate Film Festival Survival Guide (among others). He hosted Attack of the Show, The X Show, and The New Movie Show with Chris Gore and was the Editor in Chief of Video Game Magazine.
Wherever film or geek culture is, you can bank on Chris Gore being there, too.
We had a conversation behind Meltdown Comics on Sunset Blvd. before a pre ComicCon party. and I hope you all enjoy it as much as I did!
Chris can be found everywhere online on pretty much every platform at @ThatChrisGore
Here's our conversation…

Subscribe here on iTunes, and please leave us a quick rating and review while you're there! It helps Apple to promote our show so we can make it even bigger and better for you. If you like what we're doing here and if you think it provides you the value of at least a cup of coffee, consider donating even just a few bucks at the PayPal button below. I'll be happy to call you out by name and thank you for doing either or both unless you choose to remain anonymous.
We're also available on Google Play.
Check out our badass T-shirts here!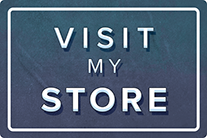 Email me any comments, suggestions, or questions at triumphanddisasterblog at gmail dot com
I love hearing from you guys, and I always answer everything.
Keep in touch!
Best,