Chris Lowe is a living embodiment of creative and rugged individualism.
He's a self-taught and self-made man, and he's an artist with a laser sharp eye for design.
He doesn't settle for anything less than perfection in his work, and he does everything his own way.
Chris Lowe is the founder and owner of Domaen – a high end architectural design and build firm in Los Angeles with a long list of celebrity clients. You can see some of his builds come to life here on the Domaen Vimeo Page.
Chris is normally a man of few words. He'd rather let his work speak for itself, so it was great to have him open up about subjects ranging from how he came up from a rough home life and blue collar roots in the Pacific Northwest to how he turned down a role in a major film when he was younger, his need to push and test himself, to becoming arguably the best and most sought after home builder in Beverly Hills to his ideas on the decline of masculinity in western culture, to how he hustled to succeed, to balancing business with artistic pursuits, to his friendship with and the premature passing of the late Chris Cornell (Soundgarden, Audioslave, Temple of the Dog), who was also his client.
Chris and I go back many years to both of our humble beginnings in a working class suburban Seattle neighborhood where we were young training partners in completive bodybuilding at the time. He actually designed and painted to murals in our hardcore little gym back in the day.
An example of one of Chris' paintings:
Some examples of Chris' homes from www.domaen.net 
"Always act like you deserve it and that you've done it 1000x's before."
-Chris Lowe
I'm proud to call Chris my friend, and I'm honored to finally have him on the show. We recorded this conversation over some tequila at Chris's horse ranch over cigars. I hope you'll enjoy it as much as I did to catch up with him and get deeper insights to his unique views on life, manhood, creativity, and what it really takes to succeed.
Here is our conversation:
If you like the show, please consider taking a second to leave a review on iTunes here. It really helps the show to get to a wider audience, and I'll call you out by name to thank you on the next show.
Please also consider making a donation to the PayPal button below. I'll call you out by name to thank you for that as well.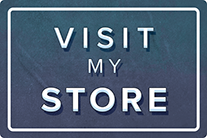 Keep in touch, guys.
triumphanddisaster at gmail dot com
I answer everything.
Best,